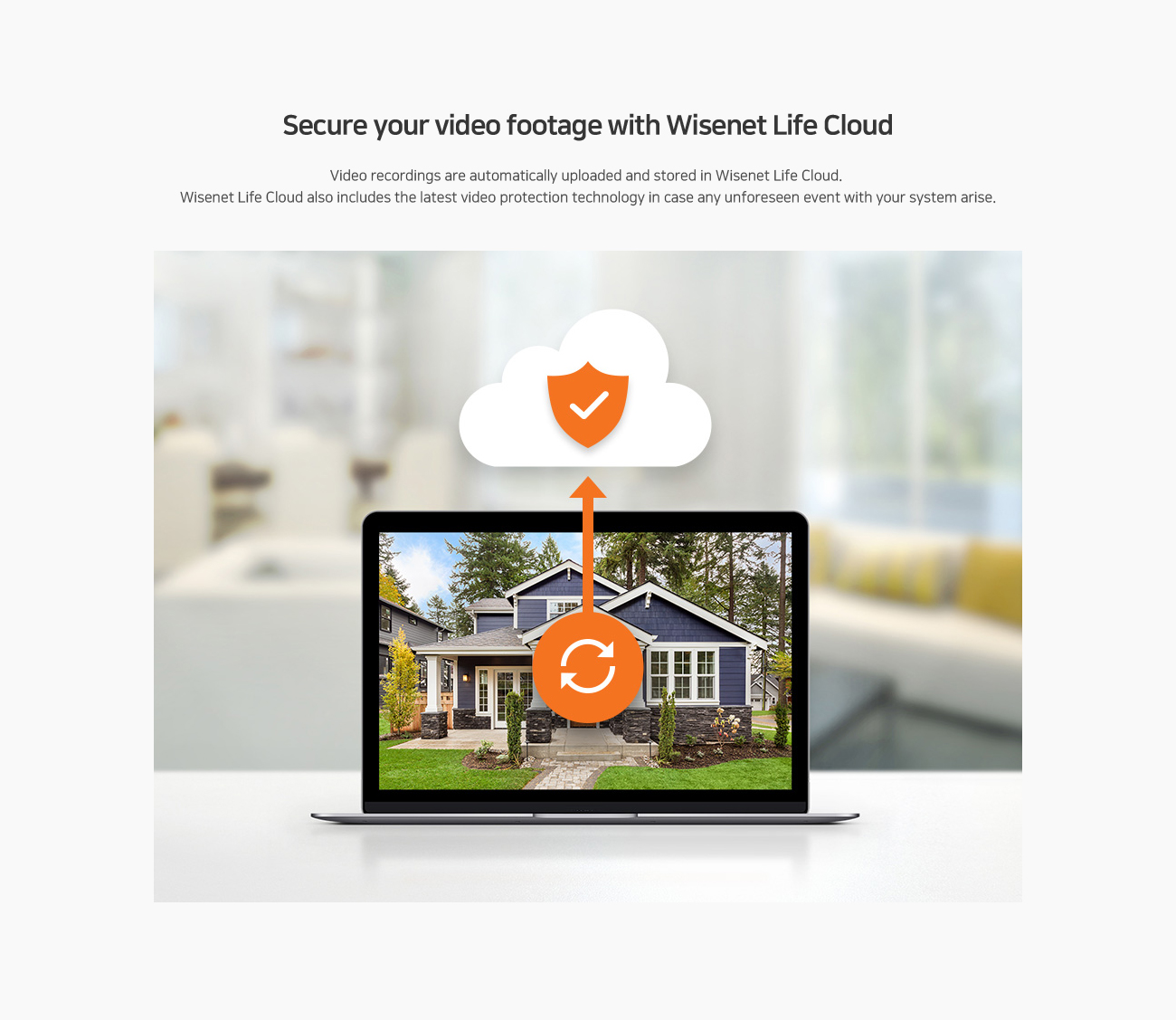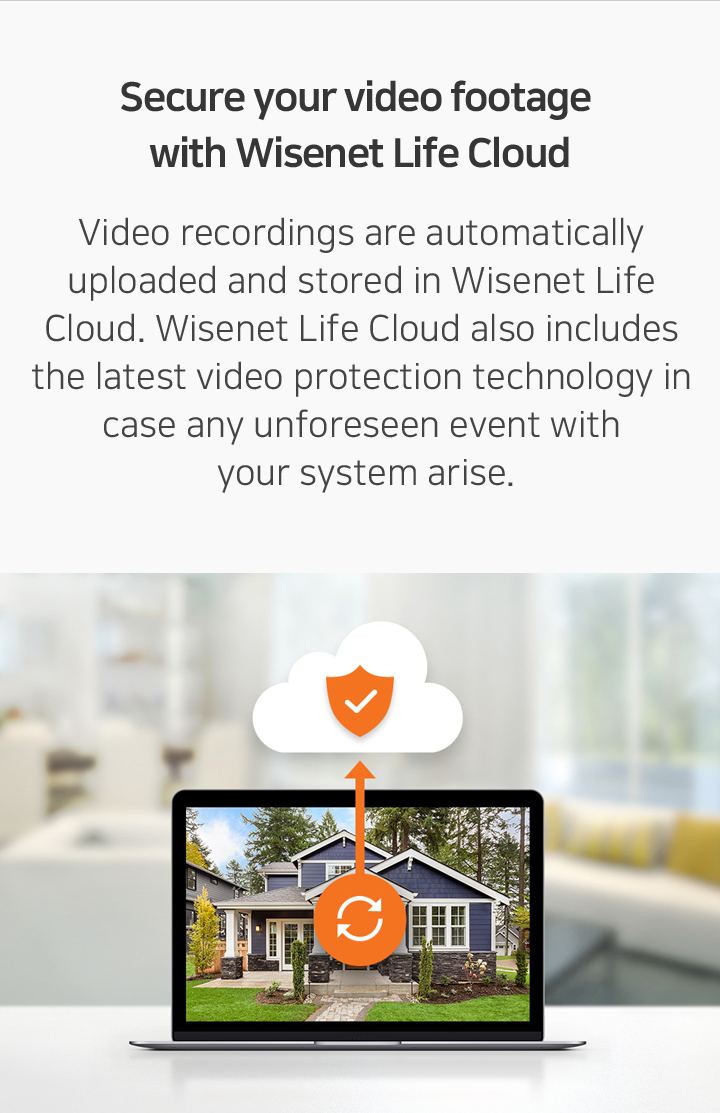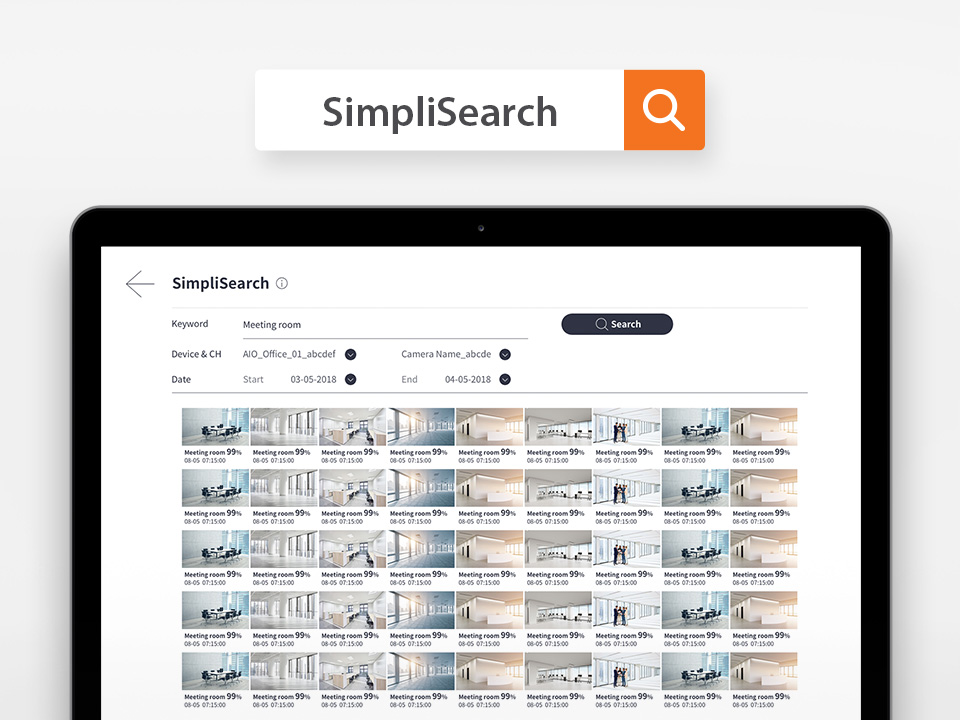 Fast & easy video retrieval with SimpliSearch
With every video stored in Wisenet Life Cloud, it can be found with a simple keyword search. Save time using SimpliSearch and get the footage you need.
(SimpliSearch is powered by AWS AI (Rekognition) service. SimpliSearch supports video analysis of up to 300 event footages per day per device. Available as an additional paid feature.)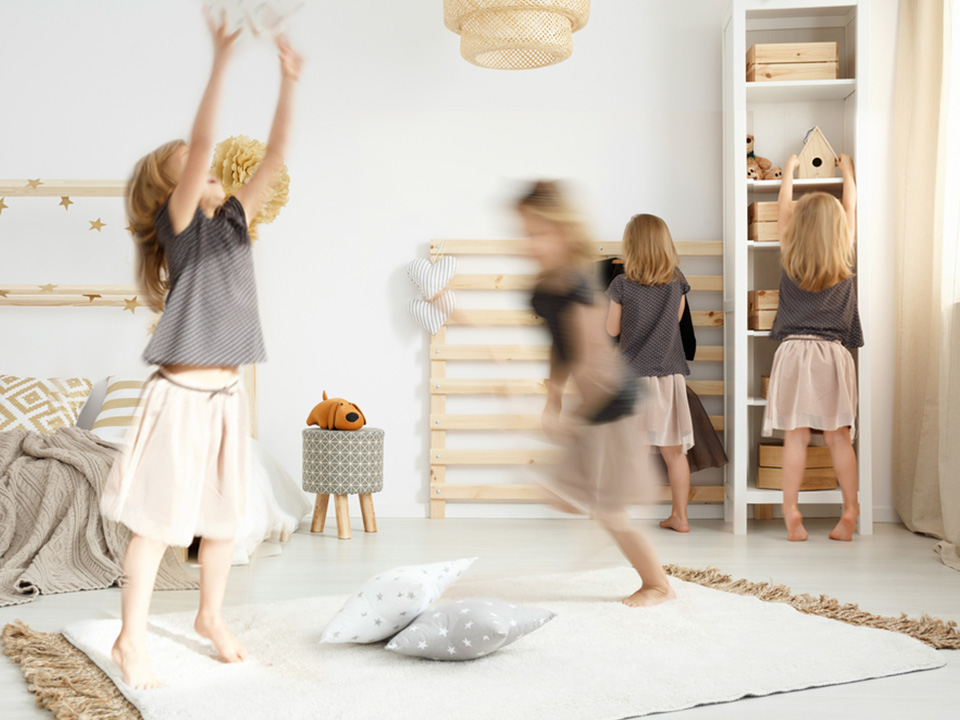 Create Timelapse* videos
Create timelapse videos from footage saved onto Wisenet Life cloud with the compilation of detected events. No longer will you have to go through hours of footage to review and retrieve footage of specific events.
(Timelapse can only be used twice a day per all-in-one system. Included in paid cloud subscription plan.)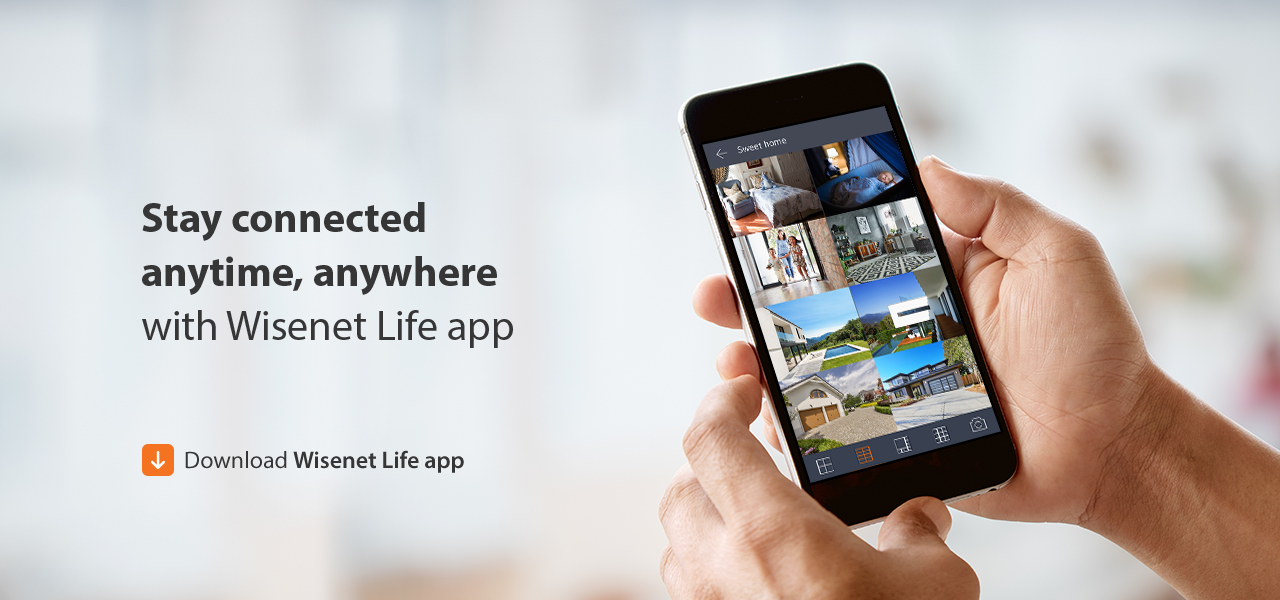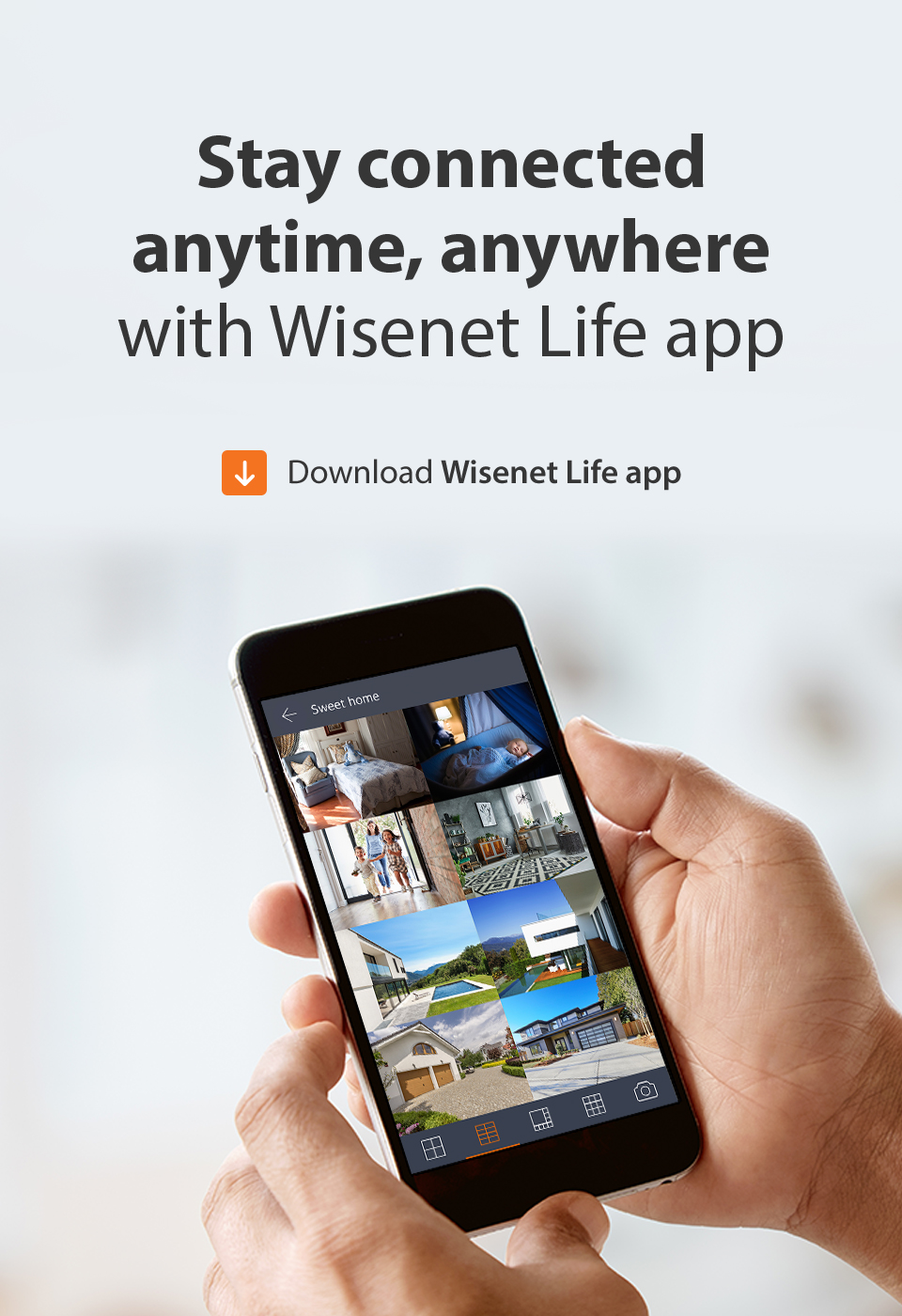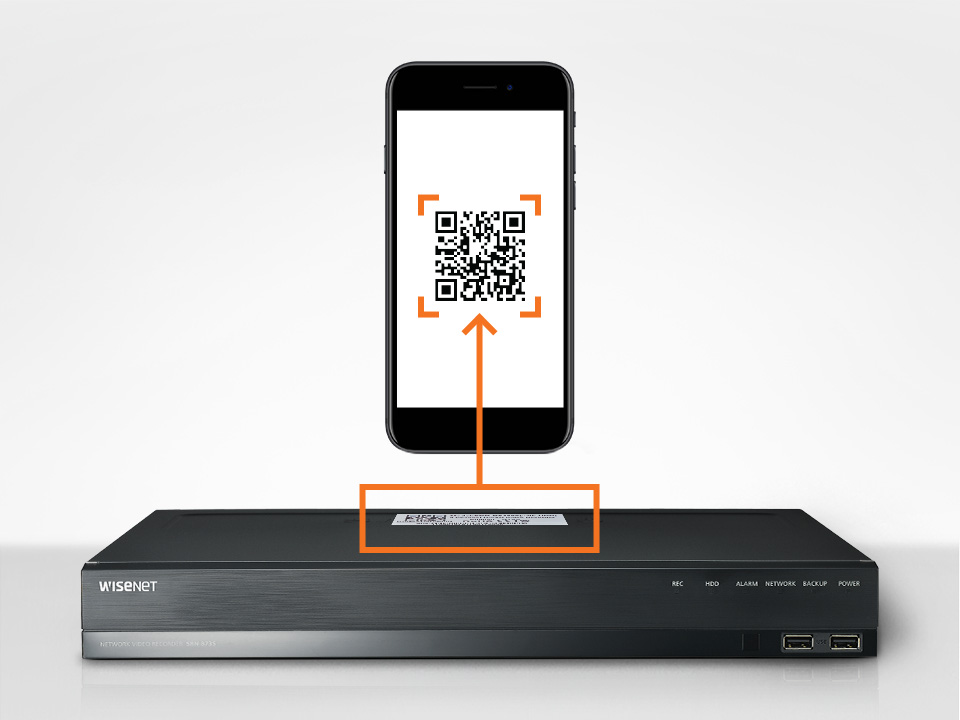 QR Code, One shot installation with Wisenet Life app
Simply download the free Wisenet Life app and scan the QR code located on the DVR and connect all cameras without network setup where port forwarding is involved.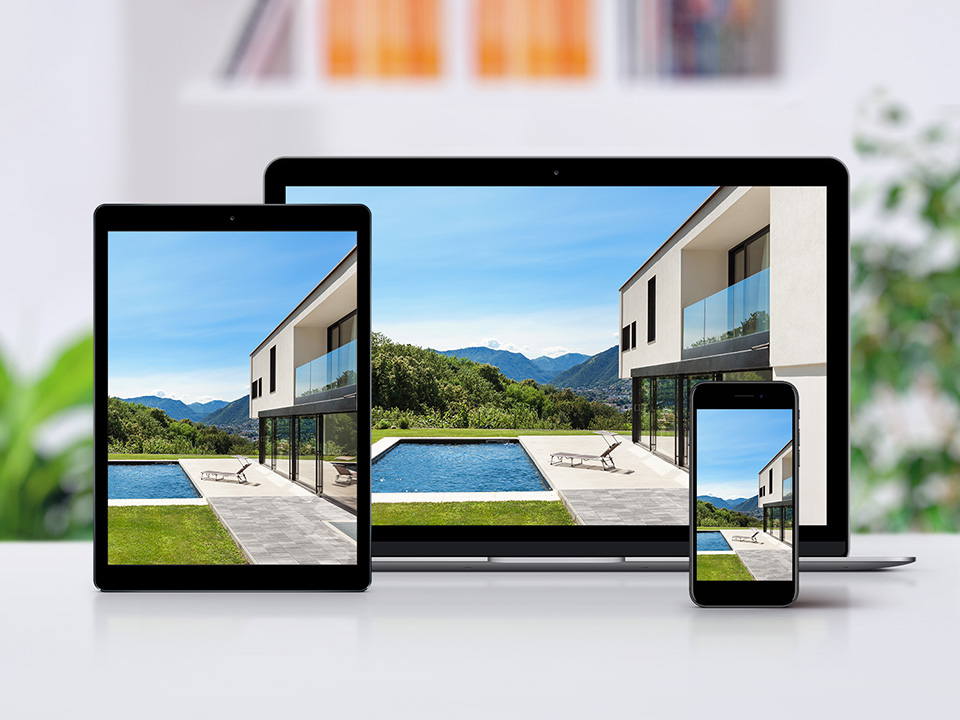 Remote viewing
Monitor from anywhere, anytime using your smartphone, tablet, PC or Mac.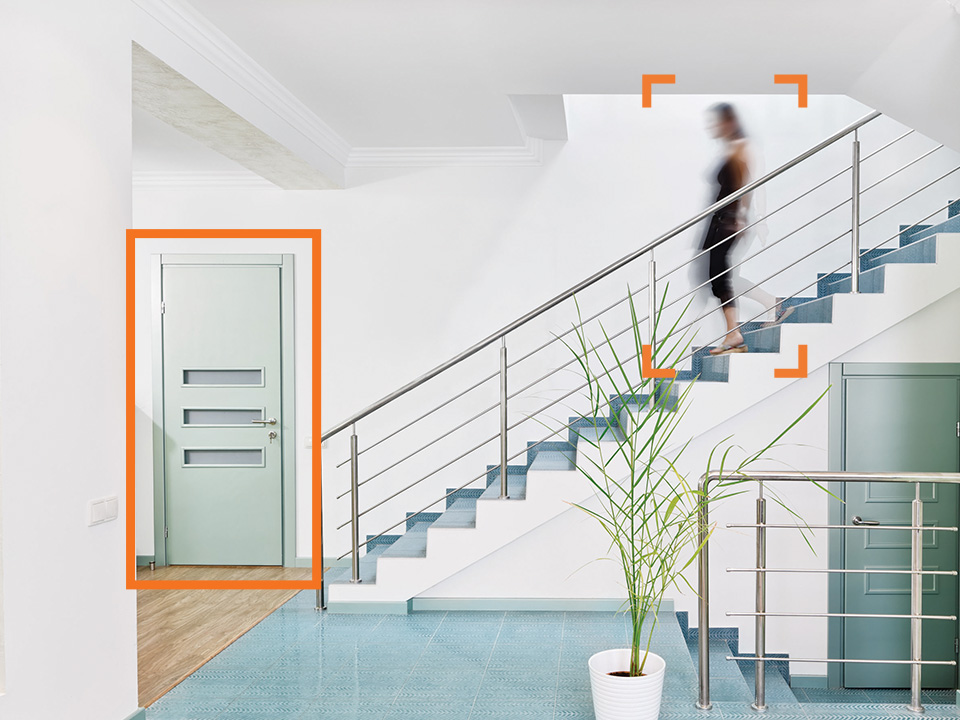 Motion zone and Event detection
Select the desired areas to detect motion and avoid false alarms that may trigger the system. Get alerts when a motion is detected.